In order to laminate a new glass on the LCD screen, you need to use OCA glue. So the big question is, how do you put the OCA glue film sheet on the glass? Below is exactly what you need to do.
Solution 1: Using a roller by hand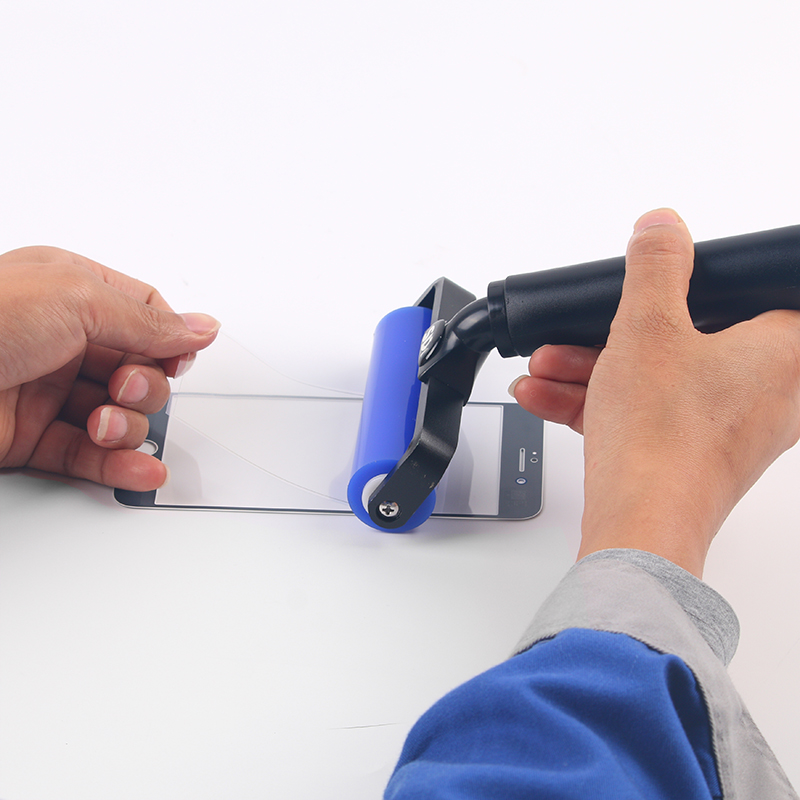 If you are on a tight budget, then this is the best option to insert a glue sheet on the LCD screen. Although this option takes time and does not give accurate results, it is good enough if it the only option that you can afford.
Solution 2: Using OCA film sheet application machine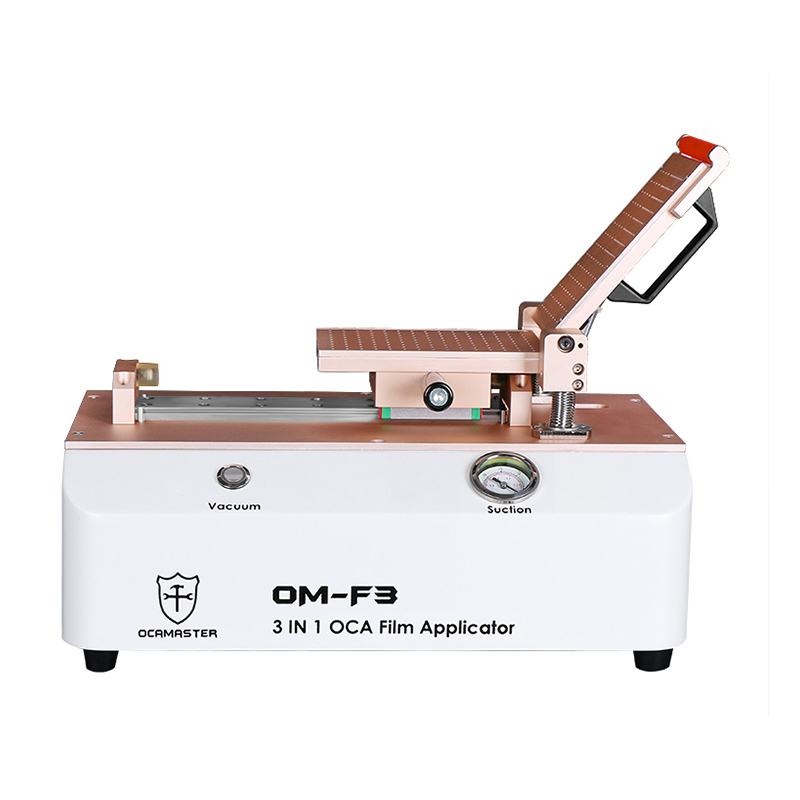 When compared to using a roller, the OCA film sheet application machine is by far more convenient and accurate when it comes to applying the polarizer film sheet on the LCD screen. It contains a powerful vacuum pump that can hold the OCA sheet very tight on the top plate when the protection film is being removed. It is also universal meaning that it can be used for all types of flat screens. It also features a spring design that enables the top plate to hold the polarizer sheet firmly.